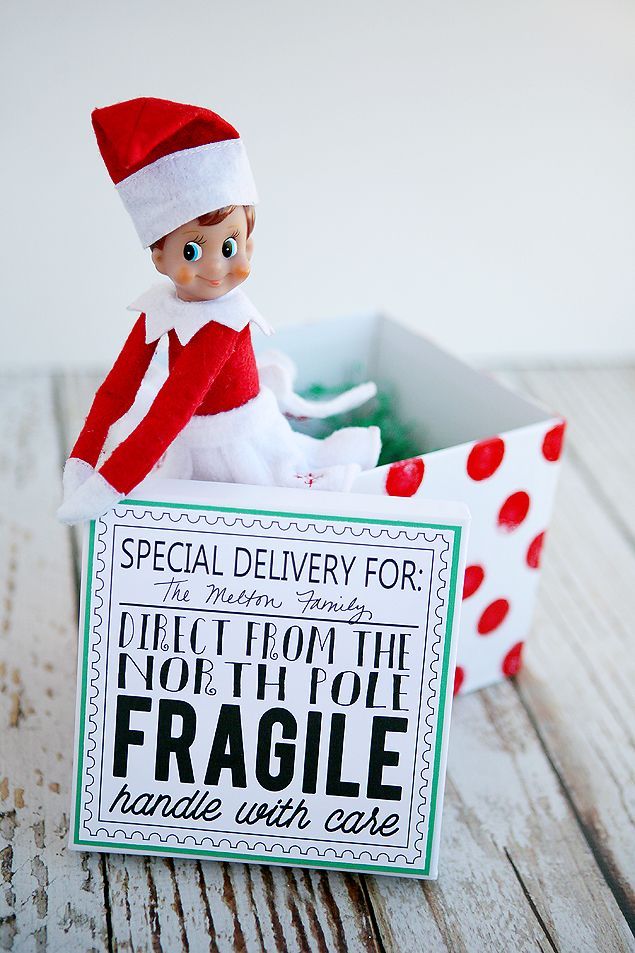 Holiday Shipping Tips
If you are shipping holiday gifts to loved ones who are miles away, buying a present may be the easy part. But making sure your holiday packages arrive at their destinations safely before Christmas shouldn't drain your bank account or be a big hassle, if you keep these tips in mind.
Pick the right gift:
Not only do you want to buy gift that they will like, you need to buy something you can mail easily. Even with the right packing precautions, it's always safer to buy items you know can survive a bumpy trip through the mail. Apparel, shoes and most toys are a safe bet. Also, remember some states restrict what items you can send in the mail. Also, certain batteries, liquids and plants may be restricted depending on the package's destination, so be sure to ask about prohibited items before you ship your gifts.
Pay attention to the box:
Use a new, sturdy box that's a few inches larger than your gift on all sides to allow for plenty of cushioning.
Splurge on high-quality packaging:
UPS suggests spending a bit more and use higher-performing cushioning materials made of polyethylene or polyurethane, because the most basic polystyrene cushion can endure only one impact. Using stronger, but thinner cushioning is better because you can use a smaller box and save on shipping costs if the price is based on the package's dimensions and weight.
Take the shake test:
Be sure to pack it right. Use at least 1 inch of cushioning around the item—top, bottom and all four sides—to fill in any air spaces. There should be very little movement when you shake the box. Watch the newspaper. It's not a good choice for cushioning, since it may flatten while the box is in transit, but it's great for wrapping fragile items. When you've got a super-breakable item to ship, use two boxes. Once gift is packaged in the first box, cushion around with at least 3 inches of packing peanuts or other cushioning material. The key point is to keep the gift items as far away from the box's walls as possible.
Important deadlines:
Ship your gifts by the dates below to get them there on, or before Christmas.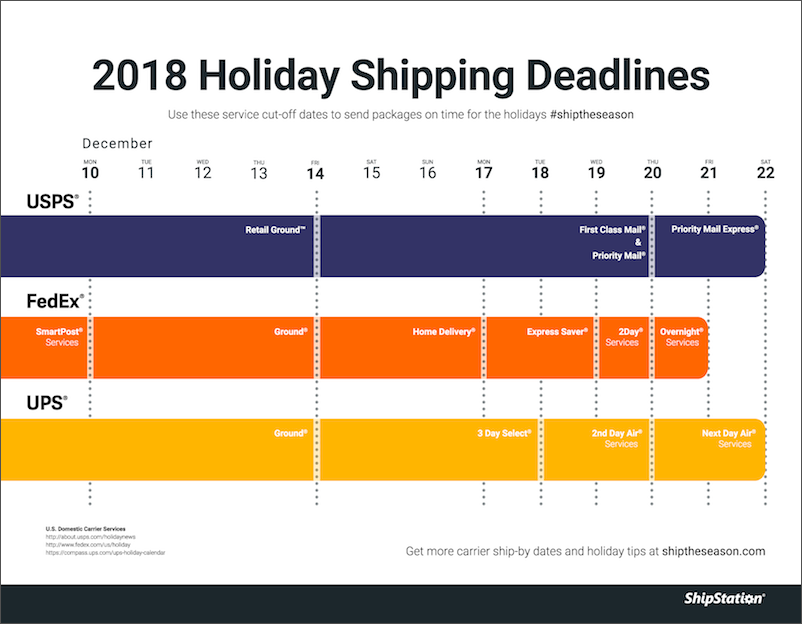 Don't forget flat-rate boxes:
Flat-rate boxes come in a variety of sizes and can be a money-saver when shipping small, but heavy gifts.
FedEx
and the
U.S. Postal Service
both offer this option, which allows you to pack as much as you can into a box and pay one price. Weight doesn't matter.
Know when to call for help: 
If you're shipping an odd-shaped item and you're not sure of how to pack it, you may want to consider talking to a shipping expert. USPS, FedEx and
UPS
offer packing services for a fee. The service cost varies, and restrictions may apply, but if FedEx or UPS packs and ships your item, you will be automatically protected if the package is lost in transit or damaged. One thing to watch is that your maximum reimbursement may be limited unless you pay extra to declare the value of your items ahead of time.
Consider insurance:
There is always a chance that your package might get lost or damaged. Ask your shipper about insurance or a declared-value option. The post office includes $100 of insurance in its Priority Mail Express shipping and offers options for declaring a higher value, for a fee. FedEx does not offer insurance, but you can pay extra to declare a value on your package—up to $1,000—before you ship it. With UPS, liability for loss or damaged is limited to $100 unless a higher value is declared and paid for. UPS' declared value limit is $50,000. Ask plenty of questions before declaring the value of your package. If your package ends up being damaged in transit, but the shipping company determines that you packed it improperly, or did not follow proper packing procedures, they may have grounds to deny your claim.
Avoid missed packages:
If package recipients miss delivery more than once, they may be forced to pick up the package at a shipping hub. To avoid the potential inconvenience, consider sending the gift to their place of employment. This also helps avoid unwanted snooping from children, or even neighbors.