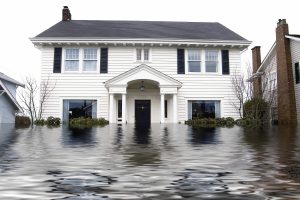 Basement flooding is a common issue, it generally catches you completely off guard
Basement flooding is a common issue, it generally catches you completely off guard. Any type or size of water damage can be a weary and traumatic experience, but finding reputable water damage restoration services should not have to be a difficult process. If it is something that you have never encountered before, you may not know where to begin the repair process. If you take the time to explore your options prior to an emergency, you will definitely be a step ahead.
The process of restoring your basement to its pre-damaged state is referred to as water damage restoration (mitigation) services. Industry authorities agree that damages can be greatly reduced if water damage restoration services begin quickly. We understand that with so many restoration companies out there, it is hard to know how to choose which one will be the right one for you?
Below are some tips aimed at helping you in selecting the right professional for your water restoration needs.
First, make sure to select a water damage restoration service company that is licensed and insured. A trustworthy restoration company will hire technicians who are certified by the Institute of Inspection, who have cleaning and restoration certification or a similar professional certificate (IICRC).
Choose a water damage restoration service that is capable to deliver local referrals. Word of mouth is still the most consistent marketing technique there is. Ask around, chances are your family, neighbors or friends have been pleased with a company's water damage restoration service that has been done for them, chances are that you'll be satisfied with their service as well. Also, check to be sure that they are in good standing with the BBB (Better Business Bureau) and be sure to look at how many years they have been in business.
Choose a restoration company that can respond immediately. It is important to pick a company that offers emergency services. You will want a company that is available 24 hours, 7 days a week. When you have a water emergency you want a company with a quick response. The key to preventing further damage is quick mitigation.
Select a company that will provide you with a detailed contract that specifically outlines the service/work that will be done, when it will be finished and the prices that will be assessed for the job.
Select a restoration company that has knowledge working with insurance companies as well as understands how to accelerate the claims process. Additionally, it is important to remember that this is your home, you choose whom you want to do the work. Some insurance companies have what they refer to as preferred vendors, but if you've taken the steps in point number 2 and you aren't comfortable with that provider, you can choose someone else.
A storm or other disaster is hard enough to deal with, and a remediation company should do everything in its power to make this difficult process easier.
Using these guidelines, a homeowner should be able to find a technician that can be trusted and is equipped to do the job the right way
.
In Columbus, Ohio and surrounding counties, make Thompson Building Associates and ResQ24 your first call; it will be the only call you need to make.
Why Thompson Building Associates and ResQ24?
Locally owned and operated since 1978
A+ Rating with the Better Business Bureau
Immediate Response 24/7
Water Damage Restoration Specialists
IICRC Certified
Caring, Courteous and Compassionate Staff
Referrals available upon request
We work with most insurance companies
Fully insured and bonded
Thompson Building Associates / ResQ24, 3333 Refugee Road, Columbus, OH 43232, 614-863-9650