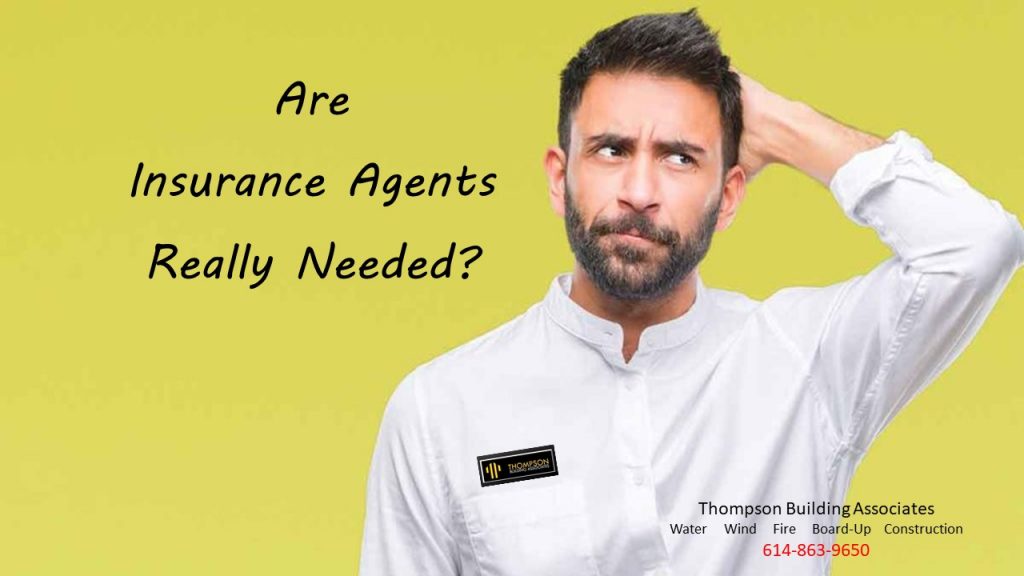 Insurance Agents- Are they really needed? 
In our opinion - YES!
For the safety and security for your family and business you should NOT be without one! When it comes to buying insurance, sometimes you don't know what you don't know. You may be able to purchase a policy online for what seems to be a good price. But that policy may not provide the right coverage or the best terms possible. Unless you know insurance well, or work with someone who does, you may not be fully aware of your needs and the extent of the coverage options available to you. Though you may save some money upfront by purchasing online, you could eventually pay more if you're not adequately covered when you later file a claim for a loss or damages. While 29% of consumers prefer to interact with insurers online, 71% like human contact more,
according to a study of the online consumer
by Celent.
Our top reasons for why your Insurance Agent really is just like your best friend!
1. Customer Service –
If you have coverage questions or worse, you need to report a claim, would you rather reach an automated recording or an actual person when you call your insurance provider? We see more and more companies switching to computerized systems. These systems often make it difficult and time-consuming to reach the right person. However, at many agencies, a real person will still greet and help you. In the unfortunate event of a claim, your agent can help you report the claim and explain what your policy covers precisely. In the event of a loss, such as water damage to your business, your agent can help by connecting you to a reputable remediation company.
2. Community Involvement –
Outside of your insurance needs, many insurance agents also support your local community. As local business owners, many agencies place a strong focus on giving back to the community. From sponsoring fundraisers, donating to local charities, volunteering, and serving as board members for non-profit organizations, there are many ways you may witness your local insurance agents giving back to the community. Their dedication can make you feel confident about your decision to do business with them.
3. Local Knowledge –
Witnessing your insurance agent supporting the community is rewarding. However, one local benefit you may not think of is your agent's knowledge of your community. As local residents, many insurance agents have lived in your area for years and use their understanding of the community to help you better reduce your risks and protect your assets. For instance, would an insurance company online be as familiar with local flooding and the potential for water damages? If not, this provider may not recommend basement water or sump-pump coverage. Often, these two coverages are not typically included in a standard policy.
4. Understanding –
Insurance Agents understand that insurance can seem complicated and confusing, especially when you don't deal with it daily. For this reason, your insurance agent will ensure that you fully understand your policy coverages. This includes what is and is not included, to the deductibles and limits you should carry. The agent's work doesn't stop after you purchase your policy - instead, they are available year-round to answer questions that you might have, update your policy, and make coverage recommendations. When you call - you are more than an unknown face that is waiting in a call queue.
5. One-Stop Shops –
Many agents can take care of all of your insurance needs at once. Auto, property, umbrella, life, etc. - an agent can provide you everything you need - in one office. For example, if you own a small business, you can likely secure commercial insurance coverage from the same agency that insures your car and home.
6. Reputation –
Reputation plays a crucial role in finding a company you can trust. Many agencies take pride in the years; if not decades, they have spent serving their local communities. Not only can a company's many years of service speak to its well-established reputation in the city, but it can also help you feel confident about its financial stability. While there are many different ways to obtain insurance, would you trust a quote from an internet-based insurance carrier that advertised on television or call a local agent who your friends, co-workers, and neighbors could recommend?
7. Knowledge –
When you medical advice, you don't call your mechanic, so when you need help with your insurance coverage, why not rely on an industry expert? Beyond having many years of experience in the industry, insurance agents can represent many different insurance companies; these are your independent agencies. This makes them knowledgeable about each companies individual strengths and helps find the best match for your needs. While one insurance company may provide unmatched claims service, another may offer more competitive rates. Based on what's most important to you, an agent will find the best match for you and your budget.
8. Saving Money & Time –
Insurance companies that promise to drastically reduce your rates in minutes may seem cost-effective at first, but working with an agent can save you money and time over the long term. Instead of providing you with an instant rate, agents will ask questions and take the time to familiarize themselves with your needs to ensure that the coverage they design will adequately protect you and your assets in the event of a claim.
9. Protection & Peace of Mind –
Above all, working with an insurance agent will provide you with peace of mind that your agent will be there to be your advocate within the company. You'll know that when you save money on your insurance, what is determining the savings; you'll know it isn't coming at the expense of comprehensive coverages. When it comes to protecting your home, family, business, and other invaluable assets relying on an agent, you can trust is a great place to start.
Believe it or not, some people still don't know the difference between an insurance agent and an insurance company. But if you know the difference and currently purchase insurance direct, maybe these benefits will change your mind.
Remember, you will pay the same premium whether you are going direct or through an insurance broker. The cost is the same.
Learn more about Thompson Building Associates