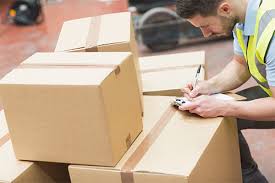 Pack Out and Put Back of Contents
If a home or business suffers water, fire, smoke, or mold damage, our "Clean Team" is ready to go. Our trained professionals will pack and move your contents and personal belongings from your home or business both to protect them from further damage.  All items will be professionally cleaned, dried and stored while reconstruction takes place. Our Clean Team provides complete pack out services. We carefully remove the contents from the damaged area to be restored, packed and delivered to an off-site facility. Our pack out process involves, a very careful, meticulous documentation system to ensure the best possible care.
Items that we can successfully restore include but are not limited to:
Artwork
Books
Photographs
Clothing
Documents
Electronics
Furniture
Rugs
Office Equipment
Retail Inventory
Taxidermy
What you receive:
Priority Arrival
Emergency pack outs are our first priority
Scheduled walk through times
We treat you as our client, not a number
Inventory
We utilize the most current inventory systems available
Live, real-time tracking
Multiple reports for all types of contents needed
Pack Outs
We use specialized equipment & trade specific materials
Our crews understand and execute packing skills to maximize protection
The efficiency of our crews help to build customer satisfaction
Our processes and procedures are rigorously maintained to help provide you with the highest value we can
Transporting to our Facilities
Our fleet trucks are clean and specialized for the job that they do every day
We employ strict guidelines on our transportation methods
Your contents are carefully wrapped an packed for transports
Your contents are never mixed at any point with any other client's property
Would you like to win lunch for your office? Email us and tell us your three biggest challenges when working with contractors and restoration teams?

[email protected]
Cleaning and Restoration
We understand that valuable possessions, irreplaceable family treasures and retail inventory are important to getting your life back to normal. This is why Thompson Building Associates offers a comprehensive content restoration system is designed to help return your valuables to pre-loss condition. In many cases, this means that we can help save items that were once considered salvageable. Our cleaning and equipment processes can include:
Specialized drying chambers
Ultrasonic cleaning
Laundry/dry cleaning
Deodorization
Air duct cleaning
Spray and wipe
Immersion cleaning
Ozone treatment
Secure Private Storage Vaults
Your items are stored in individual, locked storage vaults
Personal items are placed in the designated areas based on conditions
Content Return
Our crew members inspect and prep the home or business before beginning the move-in process. Finally, your items are then returned as close to the original positions as possible
Learn more about how our team can assist you or your clients.
Visit us on Facebook