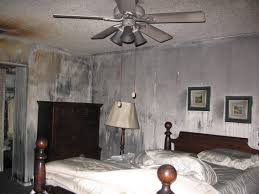 Why Taking Care of Smoke Damage is Important
Smoke Damage:
Living through a house fire is a very trying experience for everyone involved. The clean-up process can become more difficult and trying if you attempt to clean and deorodize the home on your own. Smoke and ash can cause discoloration, etching, corrosion and odors if not treated properly. For this reason, the best answer is to hire a reputable restoration company with the professionals, right tools and equipment to prevent long-lasting damage.
From the moment we receive your call at ResQ 24, our professionals will quickly go to work for you. We work with the fire department and the insurance company to quickly secure your property and begin restoration work. The first-step will be
sending a technician to evaluate the extent of the damage. Once we have identified the materials and the affected areas, we will dispatch a team with the proper equipment to prevent begin the clean-up process and prevent further damage.
The experts at ResQ 24 know that the smoke restoration process needs to begin immediately after a fire. Our trained professionals are experts in deodorization and are certified in smoke damage clean-up through the IICRC.

Our team works closely with insurance carriers, third-party administrators, self-insured programs and independent adjusters to ensure that your insurance claims are handled promptly, correctly and fairly every step of the way.
If you or someone you know experiences a fire in their home or business, we are available to help twenty-fours hours a day, 7 days a week, 365 days a year. Our phones are always answered, so you will never reach a voicemail.  If you have questions or would like to speak to one of our experts, we can be reached at 614-863-9650.
Thompson Building Associates "Rebuilding Property- Restoring Lives."
Thompson Building Associates 3333 Refugee Road Columbus, OH 43232 614-863-9650