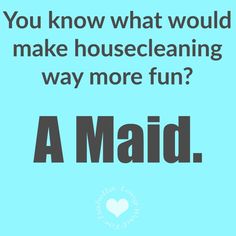 As the temperature starts to warm up and spring arrives, you may feel the urge to clean your house from top to bottom. Spring is the perfect time of year to take advantage of the beautiful weather (and your higher energy levels) and whip your home into better shape.
A Few Things to Remember While Cleaning
Complete one room at a time before you move on to the next.
Clean from the highest points in your rooms downward. This will keep previously cleaned items from getting dusty again.
Declutter rooms before cleaning to make the job go faster.
Find a place for everything and remove all items that don't belong in a room.
Change the furnace and air conditioner filters.
Change the smoke detector and carbon monoxide detector batteries.
Open windows to let fresh air flow through your home.
Play music while cleaning. Research shows that it increases your productivity and makes the work a lot more fun.
Bathrooms
Clean exhaust fan
Dust ceiling and corners
Clean light globes and fixtures
Dust edges of pictures, mirrors and wall hangings
Wipe down walls
Remove and clean window coverings
Clean windows – inside and out
Dust window sills
Disinfect light switch covers and doorknobs
Clean shower head and caddy
Clean shower curtain and liner
Clean shower glass and door frame
Clean water strip around shower door
Scrub shower and tub
Use drain cleaner on all drains
Re-caulk around tub
Clean the mirror
Unclog and refill soap and lotion dispensers
Clean and disinfect toothbrush holders
Wash the bathroom cup
Polish faucets
Disinfect counter tops
Wash and hang hand towels
Wipe down cabinets (Polish any wood cabinets)
Wipe down toilet paper holder and towel racks
Remove any toilet seat screw rust
Tighten down toilet seat hinges
Scrub toilet base, under the seat, inside and out
Wash inside and outside of trash can
Wash floor mat(s)
Clean and re-seal grout and tile
Clean and organize cabinets and drawers
Clean floor corners and baseboards
Vacuum (or sweep) and mop floors
Get rid of expired makeup and beauty products
Clean makeup brushes
Bedrooms
Remove anything that doesn't belong in the room
Put everything that stays in its correct spot
Pick up, fold, and put away any stray laundry
Clean ceiling air vents
Dust ceiling, corners and crown moldings
Dust ceiling fan
Clean light globes and fixtures
Clean mirrors
Dust edges of mirrors, pictures and wall hangings
Dust lamps and vacuum lamp shades
Wipe down walls
Remove and clean window coverings
Clean windows – inside and out
Dust window sills
Dust and polish furniture
Disinfect light switch covers and doorknobs
Strip and wash bedding
Rotate your mattress and flip it if possible
Remove items under beds and organize them
Organize closets
Organize dressers and nightstands
Clean floor corners and baseboards
Clean floor vents
Vacuum carpet including under bed and furniture
Shampoo carpet
Vacuum (or sweep) and mop hard floors
Dining Room
Remove anything that doesn't belong in the room
Put everything that stays in its correct spot
Clean ceiling air vents
Dust ceiling, corners and crown moldings
Dust ceiling fan
Clean light globes and fixtures
Dust edges of pictures, mirrors and wall hangings
Wipe down walls
Remove and clean window coverings
Clean windows – inside and out
Dust window sills
Disinfect light switch covers and doorknobs
Declutter hutches and shelves
Dust and polish wood cabinets
Dust and polish table and chairs including the legs
Wash and replace table linens
Wash and replace chair cushions
Remove any rugs and shake them outside
Clean floor corners and baseboards
Clean floor vents
Vacuum (or sweep) and mop floors Replace rugs
Living Room
Remove anything that doesn't belong in the room
Put everything that stays in its correct spot
Clean ceiling air vents
Dust ceiling, corners and crown moldings
Dust ceiling fan
Clean light globes and fixtures
Dust edges of mirrors, pictures and wall hangings
Clean mirrors
Dust lamps and vacuum lamp shades
Wipe down walls
Remove and clean window coverings
Clean windows – inside and out
Dust window sills
Dust and polish furniture
Dust shelving
Dust all electronics
Clean TV screen
Disinfect light switch covers and doorknobs
Vacuum between seat cushions
Wash any cushion or pillow covers
Wash throw blankets
Treat and condition any leather furniture
Throw away any old magazines or newspapers
Remove any rugs and shake them outside
Clean floor corners and baseboards
Clean floor vents
Vacuum (or sweep) and mop floors
Replace rugs
Kitchen
Remove anything that doesn't belong in the room
Put everything that stays in its correct spot
Clean ceiling air vents
Dust ceiling, corners and crown moldings
Dust ceiling fan
Clean light globes and fixtures
Wipe down walls
Remove and clean window coverings
Clean windows – inside and out
Remove all items from cabinets
Wipe down cabinet shelves
Throw out expired food and spices
Organize dishes before putting back into cabinets
Organize storage containers
Clean and polish cabinet doors
Disinfect cabinet knobs and handles
Organize and clean freezer – defrost if needed
Organize and clean refrigerator shelves
Throw away expired food and condiments
Clean oven hood and microwave and change the filters
Clean stove top, burners and drip pans
Clean inside of oven
Clean sink, polish faucet and handles
Disinfect garbage disposal
Clean all appliances
Sharpen knives and sanitize cutting boards
Disinfect counter tops
Soak and clean bakeware, pots and pans
Clean and organize drawers
Remove utensil divider from drawer and disinfect it
Clean and disinfect any chairs or tables
Organize pantry and throw away expired food
Disinfect light switch covers and doorknobs
Vacuum refrigerator coils
Clean floor corners and baseboards
Clean floor vents
Vacuum (or sweep) and mop floors
Laundry Room
Remove any stray clothing items
Dust ceilings, corners and dryer vents
Clean any ventilation fans
Wipe down walls
Dust and organize any shelving
Sort and discard unnecessary cleaning products
Clean dryer lint trap screen and let air dry
Clean out dryer duct
Disinfect light switch covers and doorknobs
Clean around and under the washer and dryer
Clean floor corners and baseboards
Clean and reseal tile grout
Vacuum (or sweep) and mop floors
Office
Remove anything that doesn't belong in the room
Put everything that stays in its correct spot
Clean ceiling air vents
Dust ceiling, corners and crown moldings
Dust ceiling fan
Clean light globes and fixtures
Dust edges of pictures and wall hangings
Dust lamps and vacuum lamp shades
Wipe down walls
Remove and clean window coverings
Clean windows – inside and out
Dust window sills
Dust and polish furniture
Dust any shelving and organize the contents
Organize desk, drawers and filing cabinets
Shred any old or unneeded paperwork
Clean computer screen, keyboard and mouse
Remove any rugs and shake them outside
Clean floor corners and baseboards
Clean floor vents
Vacuum (or sweep) and mop floors
Replace rugs
Foyer
Clean ceiling air vents
Dust ceiling, corners and crown moldings
Clean light globes and fixtures
Wipe down walls
Wipe down door and clean door glass
Disinfect light switch covers and doorknobs
Clean mirrors
Dust edges of pictures, mirrors and wall hangings
Dust and polish tables or furniture
Empty, clean and organize coat closet
Clean or replace entry mat
Clean floor corners and baseboards
Vacuum (or sweep) and mop floors
Stairwell
Wipe down walls
Dust light globes and fixtures
Dust edges of pictures, mirrors and wall hangings
Disinfect handrail
Vacuum (or sweep) and mop stairs
Remove scuff marks and touch up paint
Toy Room
Clean ceiling air vents
Dust ceiling, corners and crown moldings
Dust ceiling fan
Clean light globes and fixtures
Dust edges of pictures and wall hangings
Dust lamps and vacuum lamp shades
Wipe down walls
Remove and clean window coverings
Clean windows – inside and out
Dust window sills
Dust any shelving and organize the contents
Sort and throw out any broken toys
Disinfect toys and stuffed animals
Disinfect light switch covers and doorknobs
Clean floor corners and baseboards
Clean floor vents
Vacuum and shampoo carpet
Vacuum (or sweep) and mop hard floors
After You've Finished Spring Cleaning
Once you're done following our complete spring cleaning checklist and guide, you'll find that your home is a lot more enjoyable. As the old say goes, "A clean home (really) is a happy home."