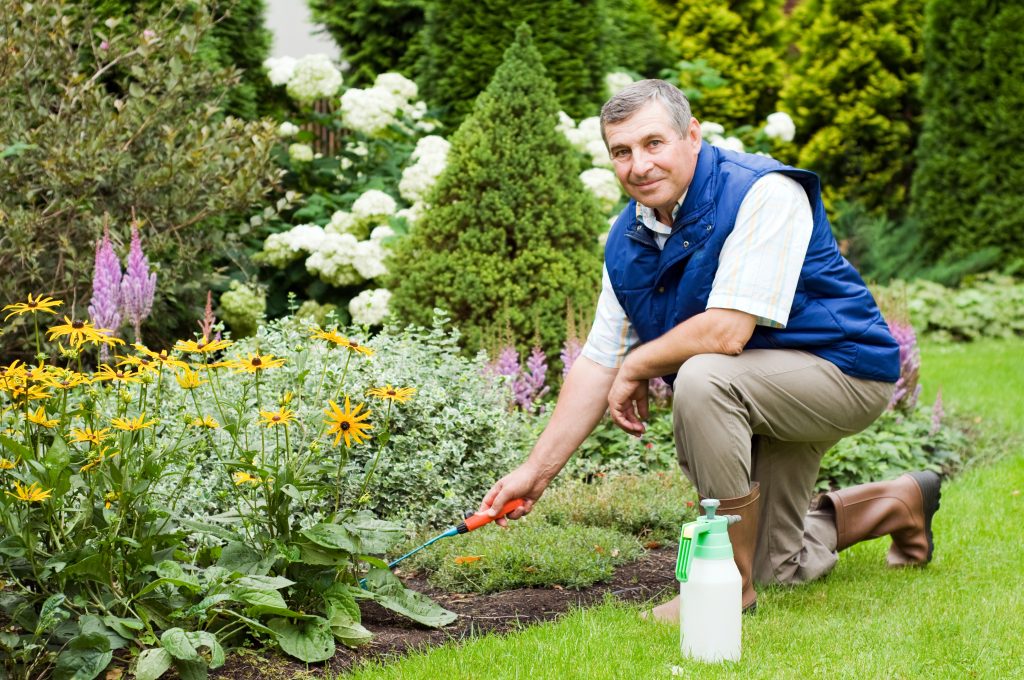 Is your yard ready for Spring?
It's time to put the snow shovels in the back of the closet?and pack your snow boots in the attic, spring is finally almost here! Now is the time to look at your yard and see what you can do to bring it back to life and get it looking great for the summer. Listed below are a few simple tips to help you get started.
Shrubs and Tree Care
Look for broken branches on your trees and shrubs caused by heavy snow and strong wind gusts. You could either prune and remove them yourself or hire a reputable landscaper / tree removal specialist to do so for you. For shrubs that bloom mid to late summer, the earlier you prune the better. They should be pruned late winter, early spring. For shrubs that flower in the springtime, prune the branches once the flowers fade. If you have a question about a tree in your yard, it is important to contact a professional tree company to take a look at it. A dead tree in your yard is not only unsightly, but it is also dangerous during a storm. If you have a dead tree in your yard, it should be removed as soon as possible by a tree service company. Before you have a company come to your home, make sure that they are?fully insured. All tree debris should be removed from your yard once the tree and / or shrub work is complete.
Lawn Care
It is important to rake and thatch your lawn before the spring is in high gear. Aerating (poking holes/breaking up) your lawn will help high traffic areas that have become compacted. Apply a light fertilizer to your lawn when you're doing your spring landscaping. Heavy fertilizing can create potential problems such as diseases and weeds. Apply grass seed to any bare patches on your lawn, and add a nitrogen fertilizer to give the seed a boost. It is important to remember that cool air dries out grass, so make sure that your lawn is getting about 1 inch of water per week. If you have cool-season grass, the focus during spring maintenance is strengthening it for the hot summer months when it struggles. Warm-season grass thrives in the summer heat, and really starts to kick off after the last spring frosts.
Mulch
Mulch your flower beds and the base of trees during the early spring months. Mulching your shrubs, trees and flowers does more for your landscape than just making it?visually appealing. Mulch helps these plants retain moisture. The mulch also acts as an insulator for the roots, in case temperatures drop (as they often do in Ohio). There should be about 1 inch thick layer of mulch, but never be any more than 3 inches thick of mulch in one spot. Mulch comes in a variety of colors and textures. Make sure that the mulch you choose compliments the exterior of your home and the color of the vegetation that you plan to plant?in your yard.
Plants
Before you start planting, make sure the?plants you choose are compatible with the soil where you live. Local nurseries are familiar with your ground's makeup and what plants thrive in that soil as well as other considerations such as the amount of light a plant will thrive in. The acidity of the soil, nutrients and overall soil makeup, play a part in how well the plant will do on your land. Some plants require direct sunlight, while others need to be?in the shade. Consult a professional landscaper or nursery professional when making your plant decisions to ensure that they will thrive and will not die shortly after they are planted. Pick bright colored plants that complement the exterior of your home.
Maintenance
Before you mow the lawn, take a look at your lawnmower. Replace the spark plugs, sharpen the blades and make sure oil is changed before you use it. Dull lawnmower blades will tear the grass instead of cutting it, which could lead to fungal growth. Taking the time to do this routine maintenance will save you from ruining your lawn and your lawnmower. If you have an irrigation system, the spring is the time to have a professional turn on your service if you cannot do so yourself. Inspect your sprinkler system and call a professional if there is any damage so it is resolved early. If you are looking for some new ideas, check our
Pinterest Board
to see some of our favorites. Additional tips and suggestions-
Gardening in Ohio