Find out about the Thompson Building Associates Difference.
No matter the water damage emergency, Thompson Building Associates is on our way to respond to your needs, 24/7.
24 Hour Services
Proven Track Record of Success & Satisfaction
Family Owned & Operated
Professional, Expert Care for Water Damage
We Work With Your Insurance Company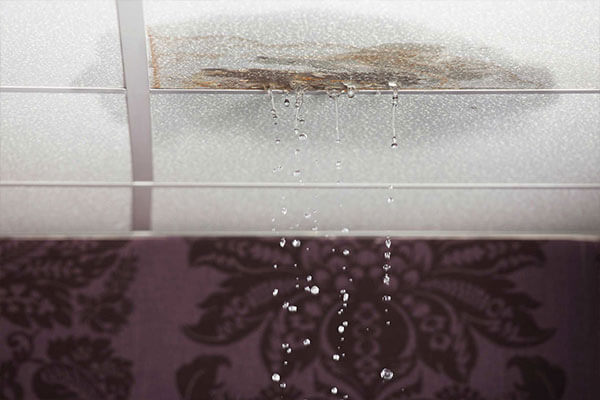 Hilliard, OH Damage Restoration Experts
Services Thompson Building Associates Provides for Water Damage Restoration
Water Extraction & Removal
Structural Dryout
Moisture Testing for Hidden Water Damage
Reconstruction of Water Damaged Structures
Flood Damage Mitigation Services Offered by Thompson Building Associates in Hilliard, OH
Water Removal
Water within your property can rapidly cause a huge amount of damage leading to serious structural problems and the potential for mold growth if it's not dealt with immediately. The sooner the water is removed from the property, the more the damage will be reduced. At Thompson Building Associates our trained and certified team is ready 24/7 to offer immediate emergency water extraction services in Columbus and the Surrounding Area, so you can have some peace of mind knowing your property is in safe hands. Our emergency extraction service will remove any standing water from the home so a more thorough drying process can begin. Complete extraction is necessary for proper drying, so calling a professional is imperative for the full recovery of your property. When you experience a water damage and have standing water in your home, call us immediately at (614) 665-0494. We're always ready to help.
Structural Dryout
Water extraction and removal on its own is not enough to remove all of the moisture from your home or business after you've experienced a water damage. Water is pervasive and remaining moisture can hide behind the walls, inside the ceiling, under the flooring, and even inside your HVAC system where it can wreak havoc if not properly dried out. Our trained and certified technicians have the equipment necessary to detect this hidden water. We're ready to handle your structural drying emergency 24/7 and have the expertise to provide expert drying and dehumidification services with high-velocity air movers and dehumidifiers to remove moisture from the air and your structure. Your property is one of your greatest investments, and with so much at stake you can trust Thompson Building Associates to help you things back to pre-loss conditions as soon as possible so that you can keep moving forward.
Flood Damage
Flood damage is a terrifying and stressful experience for any homeowner. Once the flood waters have begun to recede, you can count on Thompson Building Associates to be available to begin the flood damage restoration process. Our team is certified and trained to safely handle the damages caused by flood water which not only damages the structure, but often contains dangerous contaminants. We're ready 24/7 to extract any standing water, safely remove and dispose of any unsalvageable materials, clean and decontaminate the property, and completely dry and dehumidify the building to prevent the growth of mold and prepare for all necessary repairs. If flood waters have damaged your property in Columbus and the Surrounding Area call us right away at (614) 665-0494.
Customer Reviews from Hilliard, OH
Before and After Photos in Hilliard, OH
We provide flood damage mitigation services in Galloway, OH. For more information about flood damage mitigation in Galloway, OH, Call 614-665-8577 ...
We provide iicrc certified mold abatement in Columbus, OH. For more information about mold abatement in Columbus, OH, Call 614-665-8577 .
We provide fire damage removal in Reynoldsburg, OH. For 24-hour fire damage removal in Reynoldsburg, OH, Call Thompson Building Associates at 614-6...
Hilliard, OH Water Damage Photo Gallery
We provide professional water damage restoration in Westerville, OH. Click Here to view our Westerville, OH water damage restoration photo gallery...
Tips for Preventing Water Damage in Hilliard, OH
Check out our water damage repair tips for tips and tricks to prevent damage and what you can do when a disaster occurs. Click Here to view our wa...
Frequently Asked Water Damage Questions
Not sure what's covered when it comes to water damage repair? Check out our FAQ section for more information. Click Here to view our water damage ...
Check out our water damage cleanup questions for more information on what to expect when you choose Thompson Building Associates for water damage cle...
Water Damage Reviews in Hilliard, OH
We provide top-rated flood damage restoration services in Galloway, OH. Click Here to read more Galloway, OH flood damage restoration reviews.